Bad Life Decisions.
Bad Life Decisions is all about good times – for everyone. We believe that life shouldn't be taken too seriously.
Work hard, play hard and at the end of the day do something that makes you happy, maybe even laugh.
We design fun things to make that easier.
BLD Hompage BLD Facebook BLD Instagram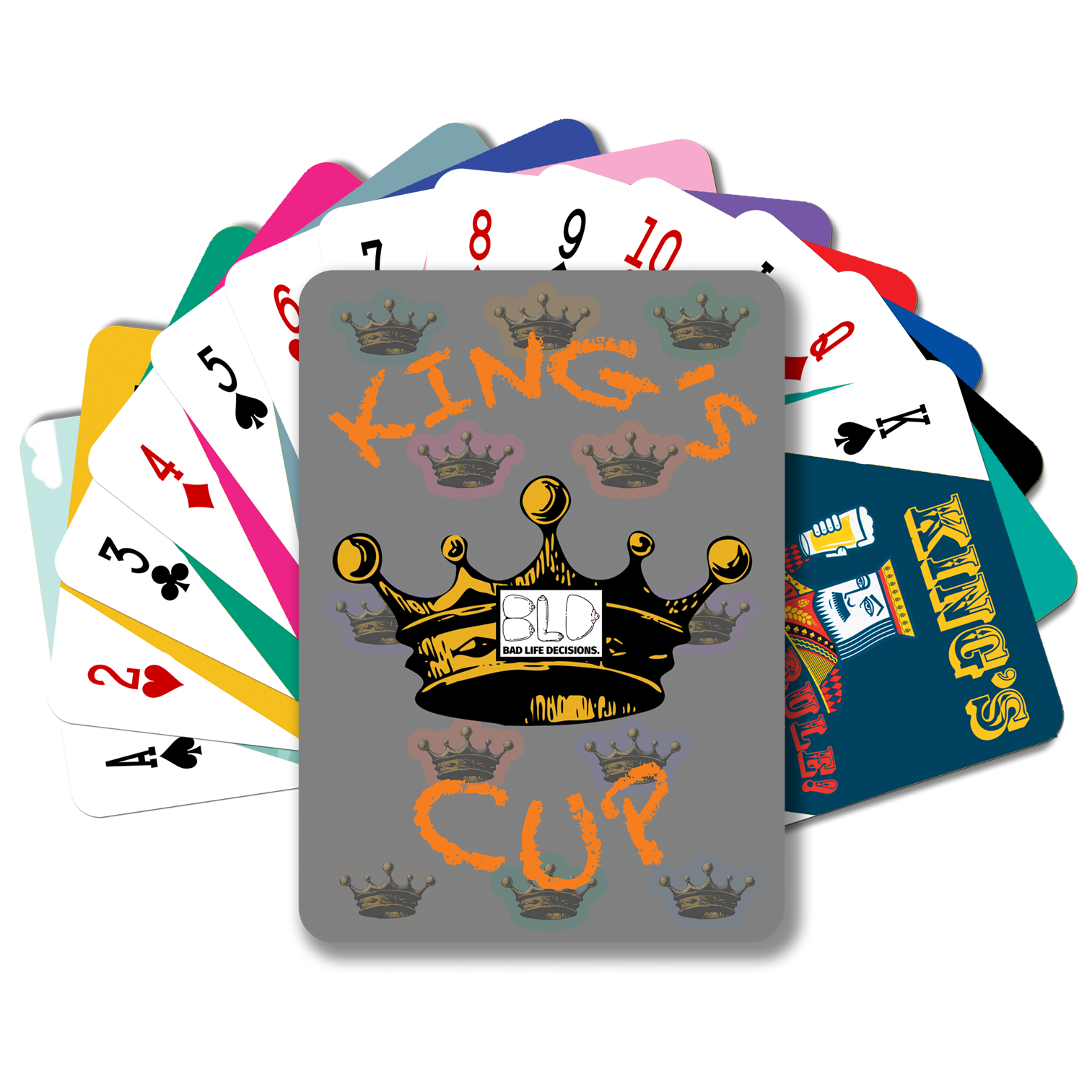 King's Cup
King's Cup
King's Cup is a drinking game with friends where it's NOT good to be King.
In this game, the deck of cards is shuffled and spread around an empty King's Cup. Players take turns drawing cards and each player must drink and dispense drinks based on the rules of the cards drawn.
Do what the cards tell you.
You will drink. The cup will get filled.
The game ends when the last King has been pulled and the King's Cup has been consumed.
(Rules are included and this card game can be played online over video with friends)
Starts at $ 19.99CAD