Musquash Bog Jigsaw Puzzle (Aleta Karstad)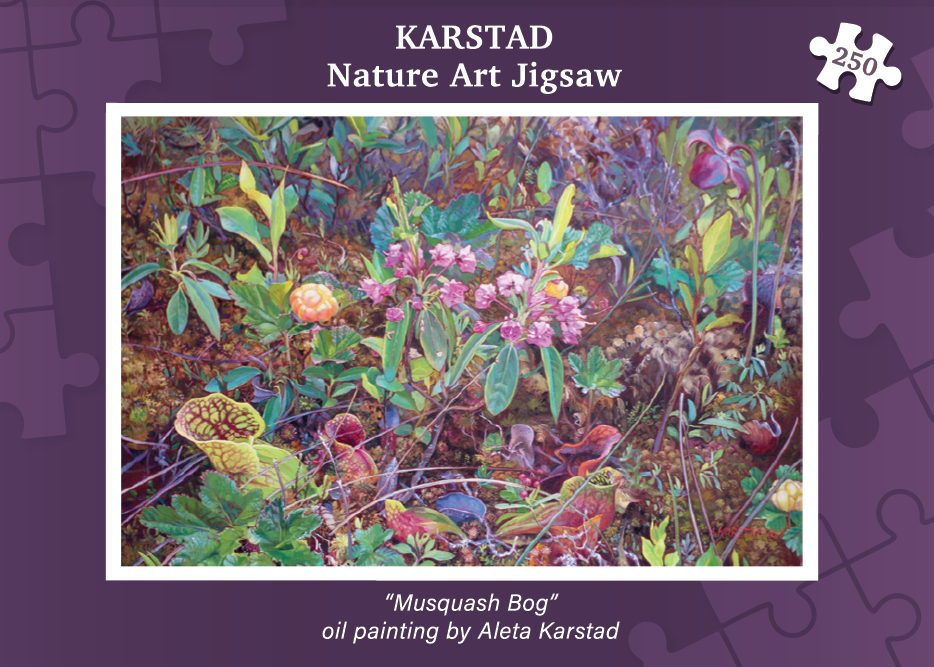 'Musquash Bog' Jigsaw Puzzle
This is a 250 piece, 10 x 16 inch jigsaw puzzle featuring an original oil painting by award-winning Canadian artist Aleta Karstad.
Follow Aleta's brush to piece together her intricate painting of a Sphagnum bog in bloom, with Bog Laurel, Pitcher Plants, and Cloudberries ripening to perfection!
Pricing Calculator - You can choose quantities and delivery method later at the checkout. You don't need to fill this out now.